About Aadarsh Institute
Aadarsh Nursing Institute pvt. ltd is located in Datrenga raipur in Chhattisgarh state of India Established in 2008, it is accredited from Indian nursing council and Pt. Deendayal Upadhyay memorial health science and Ayush university of C.G. Our institute spread over 6 acres of areas and offer courses namely B.Sc Nursing and GNM.
Our institute has been established with good infrastructure which helps to meet the challenges of building the futuristic India up and educate nurse who will be professionally competent, ethically sound individual. Practical help students grasp real world applications of theoretical knowledge.
No stone has been left unturned in providing students the very best of facilities so that they can pursue their studies in a cheerful atmosphere. Hostel facility is available for all its students
Additional campus facilities such as library, practical lab, computer lab are also available. All class rooms have adequate space to accommodate all students and are well equipped with full fledged audio- visual equipments, a digital projection system.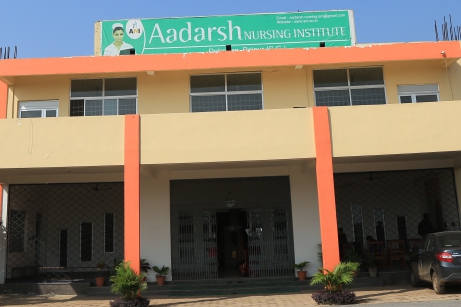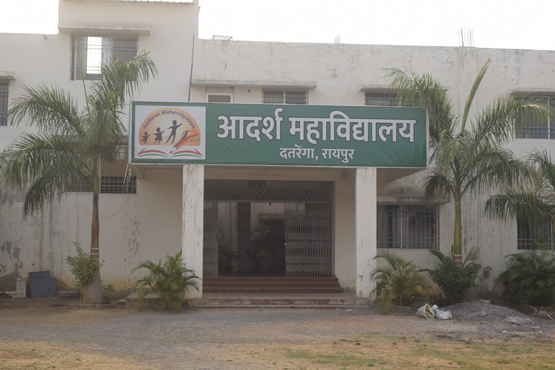 About Aadarsh Mahavidyalaya
Aadarsh Mahavidyalaya Datarenga, Raipur was established in the year 2015 under the aegis of ANIPL. It is barely 8kms from G.E. road and easily accessible. Stretched in 6 acres, the college spacious and surrounded by greenery. The college also maintains a balance with eco-system an open ground and a garden in the campus. With a successful record both in sports and academics of more than five years, the college is proud of its heritage. The name and motto are ideal for the institution; we believe in the overall development of our students. The college has achieved many laurels both in academics and sports; maintaining a record of 100% result in B.Ed every year. Also, students from the institution have participated and achieved name at the national level.
Through Aadarsh Mahavidyalaya we want to provide well education for the students in Commerce, Science, Maths, Educationand computer application area.