Principal Desk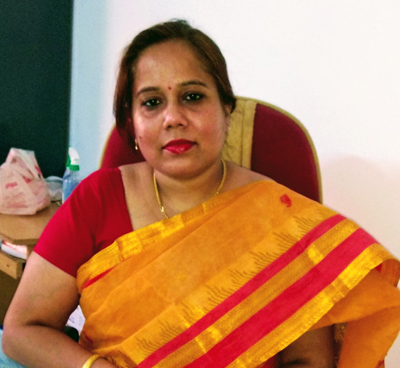 Dr. Abhilasha Rajak - Principal
Dear parents & students,
I welcome you all to this great institution of higher learning and assure you of a nurturing and caring environment that will see all of you blossom into empowered and sensitive human being.
Education is not confined with the walls of a classroom, education is to provide means to enable a person to transcend the limitation of human perception and to understand the organic growth of the world to place oneself fit to perform ones role efficiently in the intends to large order of existence.
With experienced and dedicated teachers and excellent infrastructure our college helps students to realize their goals in life. I encourage all students to take advantage of opportunities provided by the college and involve themselves in all the extra-curricular activities that are offered, the overall development of the mind and body is a sign of a healthy and complete development.
"we cannot build future for our youth, but we can build our youth for future."
I am proud of the significand's and the results our college has achieved in being better choice in education.