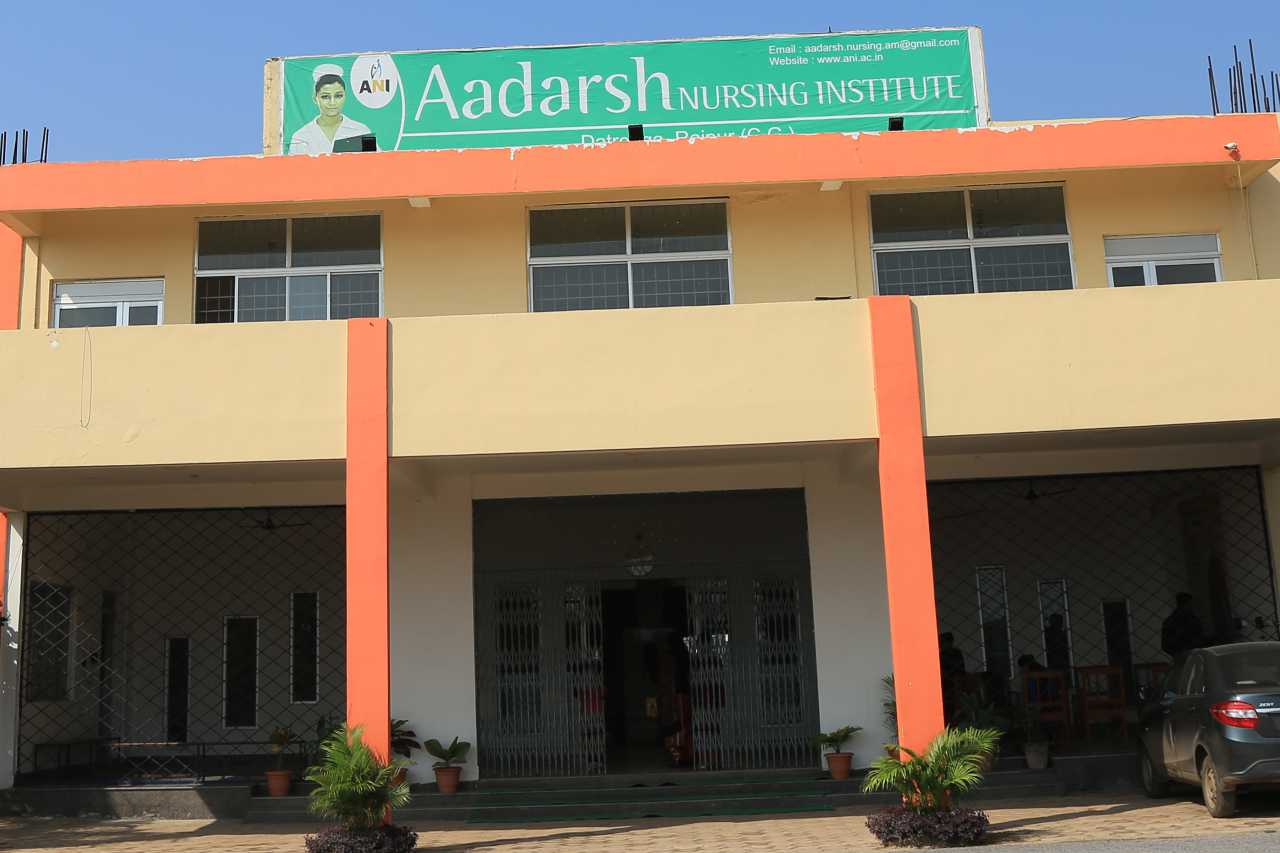 Aadarsh Nursing Institute
Aadarsh Nursing Institute pvt.ltd is located in Datrenga Raipur in Chhattisgarh state of India. Established in 2008, it is accredited from Indian nursing council and Pt. Deendayal Upadhyay memorial health science and Ayush university of C.G. Our institute spread over 6 acres of areas and offer courses namely B.Sc Nursing and GNM.
Our institute has been established with good infrastructure which helps to meet the challenges of building the futuristic India up and educate nurse who will be professionally competent, ethically sound individual. Practical help students grasp real world applications of theoretical knowledge.
No stone has been left unturned in providing students the very best of facilities so that they can pursue their studies in a cheerful atmosphere. Hostel facility is available for all its students.Additional campus facilities such as library, practical lab, computer lab are also available. All class rooms have adequate space to accommodate all students and are well equipped with full fledged audio- visual equipments, a digital projection system.